BRANDS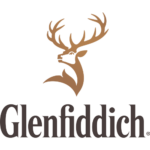 The Global Drinks Exchange
Reach new trading partners around the globe with Spiritrade. The world's first online marketplace for buying and selling spirits, beers, wines, champagnes and non-alcoholic drinks.
Not a member?
Join our global community and maximise your trading potential.
'PLATFORM OF THE YEAR'
We're proud to have won 'Platform of The Year' in the Drinks Business 2020, 2021 & 2022
THE GLOBAL TOOLS OF THE TRADE.
Our powerful, user-friendly software makes buying and selling drinks more efficient than ever.
DRINKS TRADING, REVOLUTIONISED
Anonymous Trading
Every identity is protected
Shift Excess Stock
Turn excess stock into excess cash
Access a Global Market
Trade everywhere, in all drink categories
Protected by Escrow
Trusted and secure
Unlimited Listings
Only 2% transaction fee on completed trades
Manage your Inventory
Bespoke Inventory Management System
BUYING AND SELLING, STEP BY STEP
Buyers
1. Search for stock
Searching for drinks stock has never been easier. If you find something you like, make an offer, or buy outright, with a click of a button.
2. Trade in real time
If your offer is accepted, your trade will proceed to the transfer stage. Otherwise, you'll enter the dedicated Spiritrade negotiation area.
3. Trade completion
Once a trade is agreed, our industry leading team verifies the stock before transferring funds from the protected escrow account.
Sellers
1. Upload stock
Upload stock with the click of a button and reach new potential buyers around the world.
2. Trade in real time
When you receive an offer, you can either accept or enter the dedicated Spiritrade negotiation area to make a counteroffer. All completely anonymously.
3. Trade completion
Once funds are received from the buyer, you'll have 14 days to send stock to our warehouse for inspection. Our industry leading team will verify the stock, then transfer the funds to you.
Spiritrade - The Global Drinks Exchange
Countries
Members
Total Inventory